Spec Ops: The Line (Steam)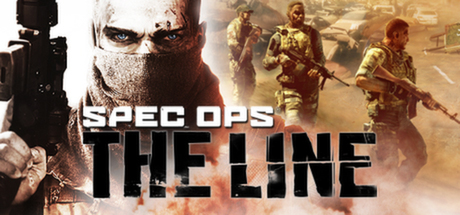 Открыть игру в каталоге
Уровень доверия: 100%
Minimum

OS: Windows XP SP3

Processor: Intel Core 2 Duo @ 2Ghz / AMD Athlon 64 X2 equivalent

Memory: 2 GB RAM

Hard Disk Space: 6 GB free

Video Card: NVIDIA GeForce 8600 / ATI Radeon HD 2600XT (256 MB memory)

DirectX®: 9.0

Sound: DirectX Compatible

Additional: Initial installation requires one-time internet connection for Steam authentication; software installations required (included with the game) include: STEAM Client, Microsoft Direct X, Visual C++ 2008 Redistributable, Visual C++ 2005 SP1 RedistributableCompatible

Minimum

OSX: 10.7.5

Processor: Intel Dual Core processor

Memory: 2 GB RAM

Hard Disk Space: 6 GB free

Video Card: Radeon HD 4670/4850/4870

Sound: Stereo Compatible

Additional: Initial installation requires one-time internet connection for Steam authentication; software installations required (included with the game). Two button Mouse recommended.
Minimum

OS: Ubuntu 14.10, Mint 17.1 or similar Linux Distribution

Processor: Intel Core 2 DUO 2.4 GHz / AMD Athlon X2 2.7 GHz

Memory: 4GB

Hard Disk Space: 6 GB Free

Video Card: NVidia/AMD OpenGL 4.1/OpenGL level 3.2 compatible Video RAM: 512Mb

Sound: ALSA/PulseAudio compatible

Recommended Graphics Drivers


nVidia: NVidia 340.65 or better. 331 series are unsupported.

AMD: AMD Catalyst (aka fglrx) 14.12 or better


MESA drivers and Intel Graphics are not currently supported.
123